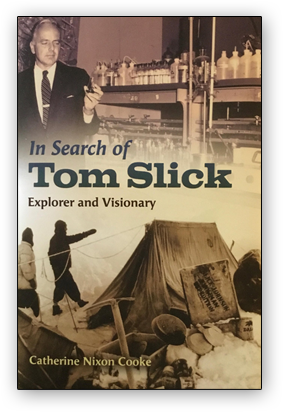 New Release!
Author Catherine Nixon Cooke takes us on an exciting adventure, in the company of her uncle, legendary oilman, philanthropist, and explorer Tom Slick. Sparked by his immense curiosity and relentless quest for discoveries, he used his wealth to mount spectacular expeditions to remote places, where conversations with the Dalai Lama, Indian mystics, and South American shamans offered different lenses through which to view the world, presenting Slick with new ideas for western science to pursue.
During his lifetime, he created five scientific research institutions, developed new species of cattle and grasses, discovered major oil fields, searched for the Yeti in the Himalayas and diamonds in British Guyana, had shadowy connections with the OSS and CIA, loved several beautiful women, wrote two books on world peace, and produced several inventions that changed the world….all before he died in 1962 at 46 years old.
Rare historic photos, interviews with family and friends, and Slick's personal correspondence discovered by Cooke in a shed at Texas Biomedical Research Institute in the 1990s, create a portrait of a remarkable man who embraced diverse cultures and ideas, always with a sense of purpose and self-discovery.
"What a remarkable book! At once a story of adventure and exploration…and of an extraordinary man and his life…from the perspective of someone who knew him well. Tom Slick took science to the edge and a little beyond and he did it brilliantly."
—Whitley Strieber, author of Warday, Communion, and A New World